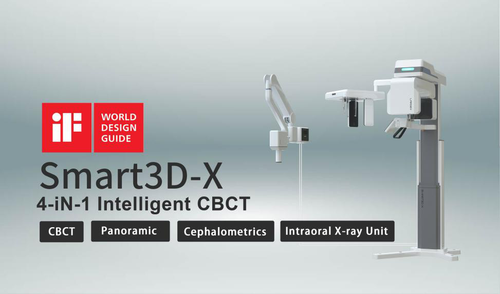 iF announced the 2021 award-winning works list. As the leader of Chinese dental imaging industry, Large V's Smart3D-X 4-in-1 intelligent dental CBCT won the award. The award highlights the outstanding industrial innovation and design capabilities of LargeV and marks that LargeV is gaining recognition from the world professional institute with excellent aesthetic design.
Introduction of iF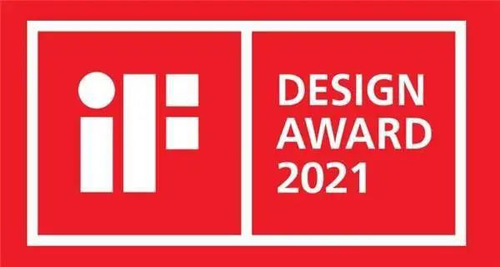 The iF Design Award, or "iF", is famous for its" independent, rigorous and reliable "concept since it was founded in Germany in 1953. It aims to enhance public awareness of design. Through decades of accumulation, iF has become a profound and reputable symbol, known as the "Academy Award in International Industrial Design " and "Oscar of Industrial Design ", leading the development trend and direction of global industrial design. It is an important award for many well-known manufacturers such as GE, Siemens.
LargeV's award is well deserved
VALUE—— Innovative idea, New design
4-in-1 or 3-in-1 CBCT start a efficient use of a single shielding room. Smart3D-X 4-in-1 intelligent dental CBCT of LargeV is innovative integration of CT, Panoramic, Positive / lateral image and intraoral x-ray image shooting functions and its software supports to view and manage all the images above, which means all the dental X-ray images can be taken in shielding room using just one instrument, saving the costs of the clinics.
VALUE—— Perfect combination of industrial design and innovative imaging technology
Adopting the minimalist modern industrial design concept, different function regions of Smart3D-X are clearly identified. The whole design is compact and the color matching is high-end, full of scientific and modern sense. In addition, having considered the quality of images, doctor-patient using habits and other aspects, Smart3D-X achieves the perfect combination of industrial design and innovative imaging technology.
LargeV's Smart3D-X has been fully recognized by customers since it went on the market for its excellent performance in design, function, performance, experience and so on. Wining iF design award is well deserved. In the future, LargeV will continue to break through and bring better products and services for customers.