AEEDC
LargeV sticks to attend AEEDC Dubai 2021 & Arab Health 2021 in Dubai, even there have been some bumps in the road under coronavirus pandemic.
Introduction
The UAE International Dental Conference and Arab Dental Exhibition – AEEDC Dubai has rightfully earned the highest global distinction of becoming 'The Largest Annual Scientific Dental Conference and Exhibition in the World'. It has been recognized as a beacon of knowledge and a point of reference for dentistry experts, academicians and industry professionals from across the region and all corners of the globe.
Event Dates: 29th Jun. 2021-1st Jul. 2021
Venue:Dubai World Trade Centre, UAE
Live report
LargeV unveiled the new products-Smart3D-X, 3-in-1 Intelligent Dental CBCT, & HiRes3D-Plus, Large FOV Professional Dental CBCT, at the AEEDC booth.
During the exhibition, LargeV CBCT attracted a lot of attention from dentists. Smart3D-X not only had the appearance that won iF design award, but also shocked the dentists with the ultra clear images.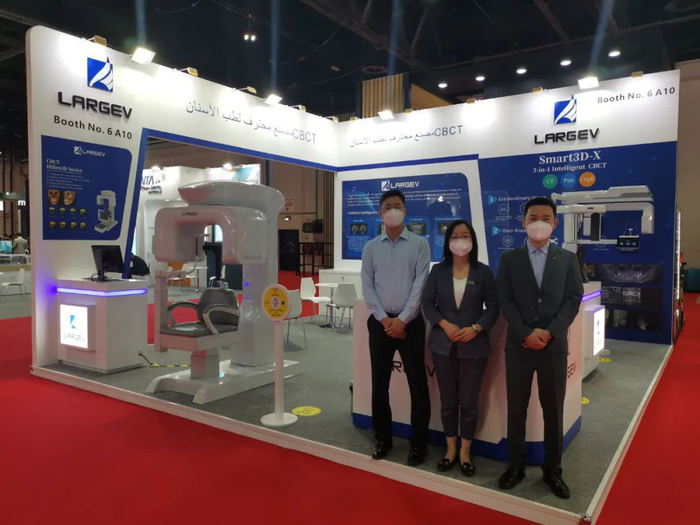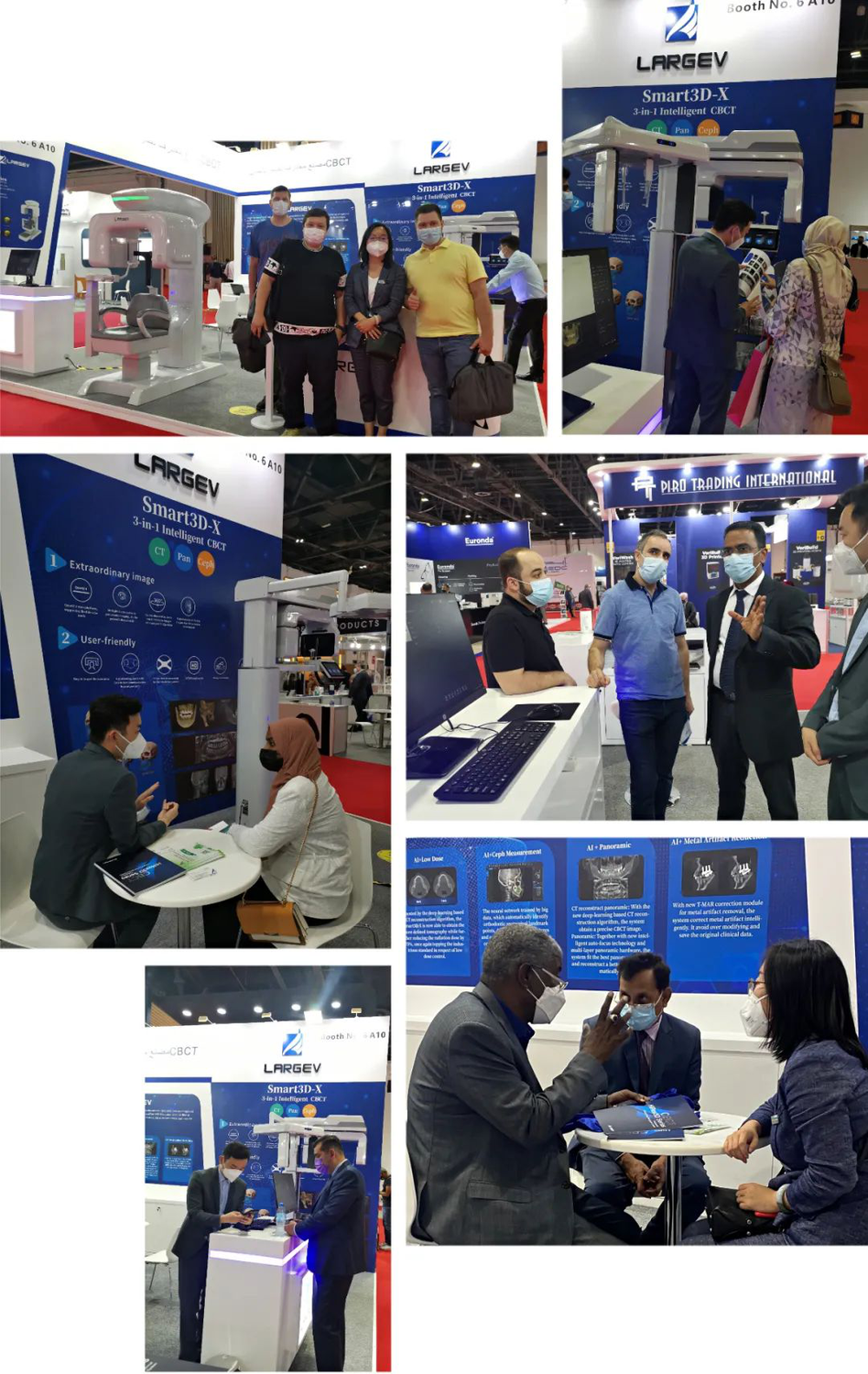 Arab Health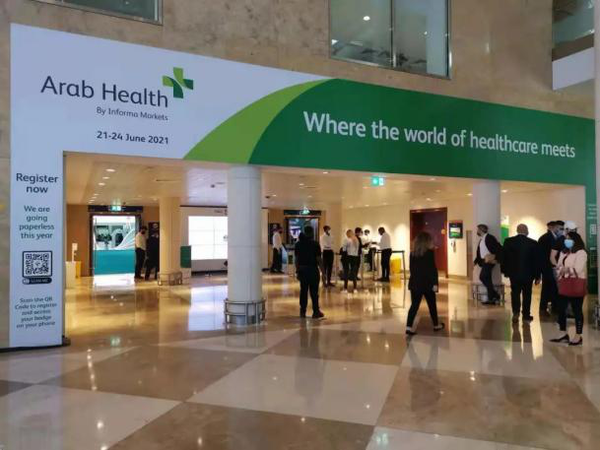 Founded in 1975, Arab Health has recognised as the largest international medical equipment and Health fair in the Middle East.
Event Dates: 21st-24th Jun 2021
Venue:Dubai World Trade Centre, UAE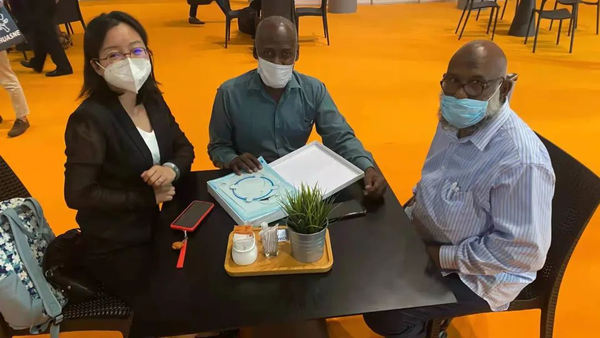 Live report
LargeV CBCT provides global users with high quality and humanized service. Made in China has taken its stride in the international market.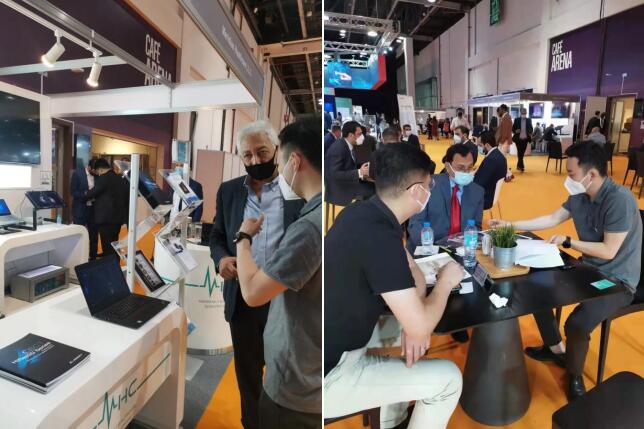 LargeV will develop technology persistently ,as well as the creative contribution,which will lead China towards the world.
Please do not hesitate to contact us via following ways
www.largev.com
+86 136 9350 0305 (WhatsApp)
inquiries@largev.com