The 23th CSA Annual Meeting & 2021 China Dental Show was grandly held in National Exhibition and Convention Center (Shanghai) on October 19th-22nd,2021. The industry colleagues from all over the world gathered together to attend it.
Exhibition Express
CBCT leading brand, LargeV participated this industry events with HiRes3D-Plus Professional dental CBCT,Smart3D-X 4-in-1Intelligent dental CBCT and other signature products amid customer's clapping and cheering. At the same time LargeV unveiled a breakthrough software named CephNEX, which brings the digital orthodontic processing to simplification.
Exhibition time: October 19th-22nd,2021
Exhibition Venues: Hall 5.2,
National Exhibition and Convention Center (Shanghai)
Booth No.: B31
Dr. Liu Yi, Chief physician and Associate Professor, with his team from Peking University Hospital of Stomatology held the clinical training "Fulfill the Cephalometric Analysis step by step" in operation area 4.,Which is rooted in LargeV's powerful software- CephNex. Dr. Liu collaborates with LargeV's R&D engineers in an effort to solve problems in orthodontic diagnosis and treatment during the R&D processing. CephNex Professional Cephalometric Analysis Software takes a great step for the industry,which received unanimous praise from the audience. LargeV broadcasts this moment online simultaneously.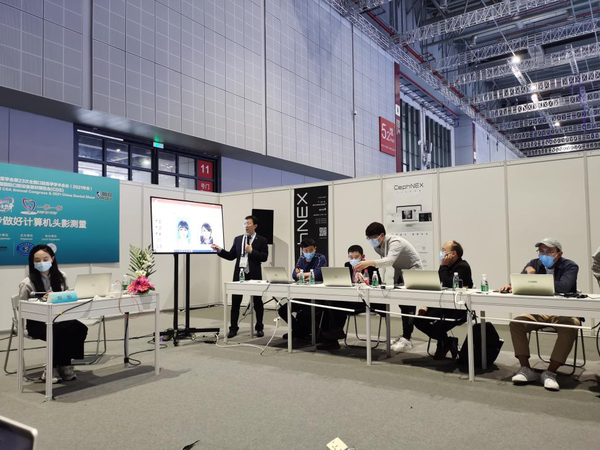 If you have any question, please do not hesitate to contact us.