IDEX Istanbul 2022, one of the most outstanding events for Turkey's dental industry, opened its doors to thousands of industry professionals on May 26th-29th, 2022. at Istanbul Expo Center. Participants from around 100 countries, mainly located in Europe, Africa, the Balkans, Gulf countries, the Commonwealth of Independent States, and the Middle East, as well as numerous exhibitors from the four corners of the world.
LargeV Instrument Co., Ltd, makers of the professional CBCT, is getting on the stage of IDEX with iconic products-Smart3D-X, which highlighted the popularity and influence of "LargeV", as well as contributing to the process of Chinese "high-end dental CBCT products" in world wild.
EXHIBITION
Smart3D-X, a multi-functional dental CBCT, stands in the spotlight on IDEX stage. which combined CT, panoramic, CEPH, and inter-oral imaging (optional) shooting functions. Its integrated functional design and streamlined appearance are well prized by overseas customers.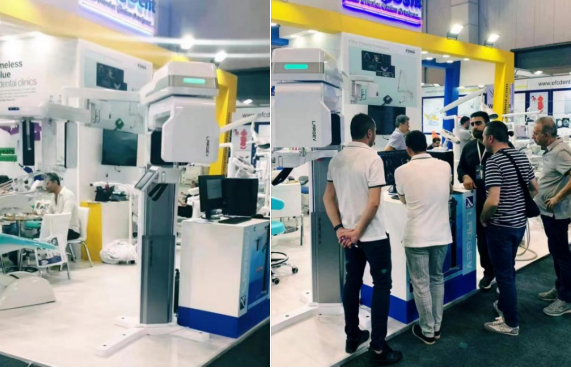 It's an opportunity for LargeV to present products in front of penitential customers during the pandemic. A brave marketing strategy, international perspective,
multi-functional products and software are easily gain customer's acceptance and invoke brand awareness.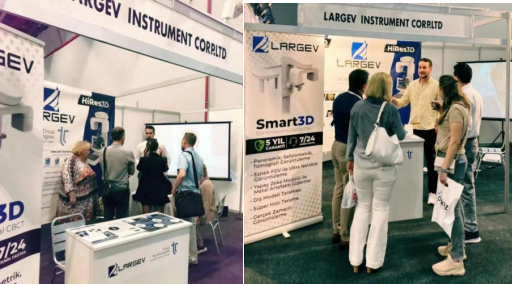 Market forces are the main determinant of this, with the old supply and demand factors pulling and pushing from their respective corners, but the CBCT adds a little twist. LargeV obtains a large number of needs of different markets. Based on powerful R&D capacity, CBCT provider upgrades the products depending on the user demand and make accurate marketing strategies to make sure that the products serve overseas customers best.
LargeV will develop technology persistently, as well as the creative contribution,which will lead China towards the world.
Please do not hesitate to contact us via following ways
www.largev.com
+86 136 9350 0305 (WhatsApp)
inquiries@largev.com